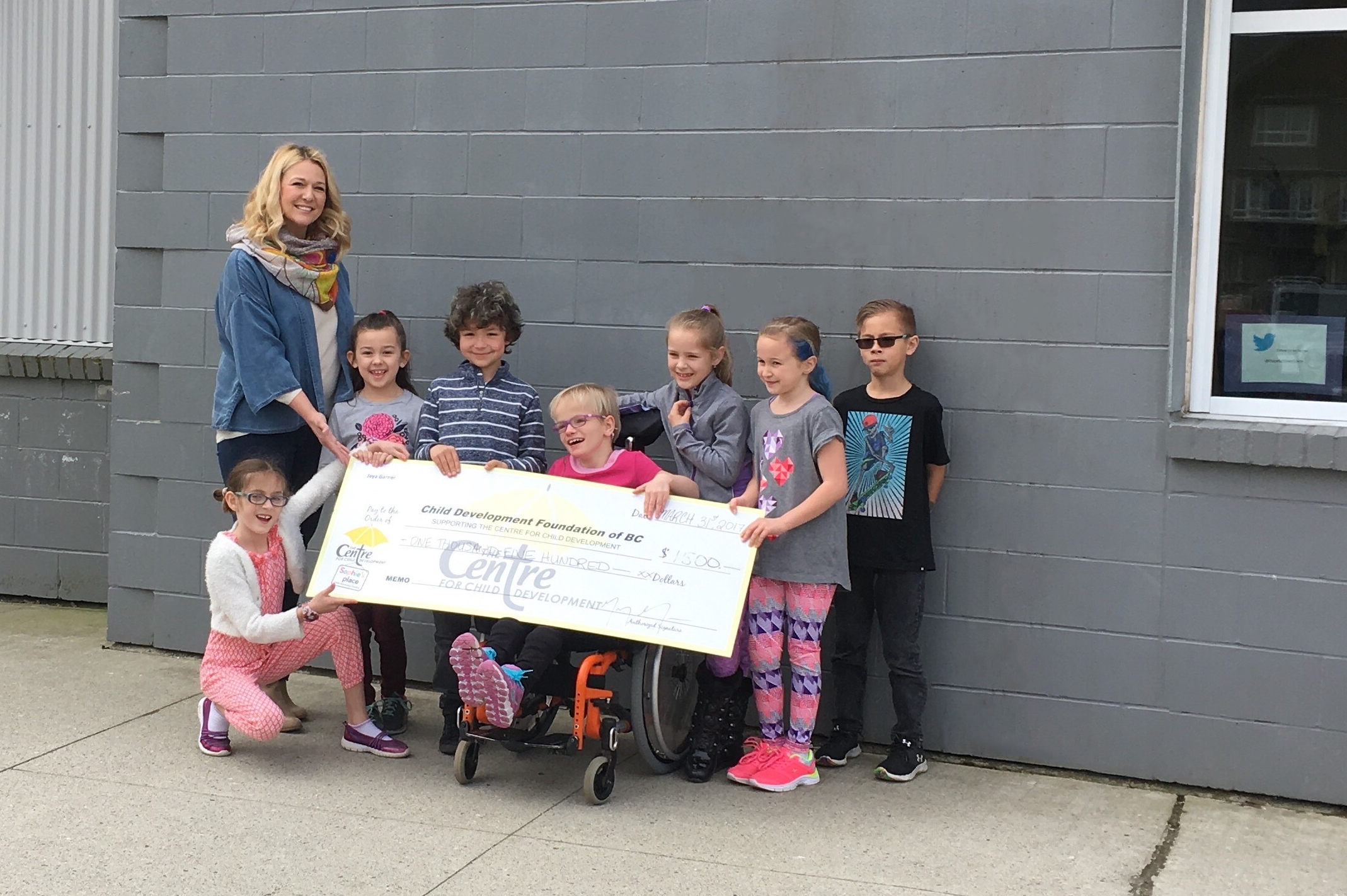 (Pictured: Rebbekka from The Centre, Jaya & friends at Hazelgrove Elementary)
8 year old Jaya Garner celebrated her birthday by giving back – $1,500 to be exact! Jaya is a 'graduate' of The Centre for Child Development.  For her 8th birthday, she collected donations instead of gifts at her party.   Jaya collected $500 and a friend of the family, who owns BMF Homes, matched and doubled her donation for a final tally of $1,500.
Jaya presented the cheque to The Centre with her classmates at Hazelgrove Elementary late last month.
"The Centre for Child Development has provided Jaya and our family with a significant amount of support. We couldn't think of a better way to show our appreciation," explains Greg Garner, Jaya's father.
"Jaya's thoughtful generosity is impressive for any 8 year old, but is an especially inspiring reminder of why we do what we do every day at The Centre – to be able to stand back in awe at the tremendous contribution that every child can make. The connections and friendships formed at The Centre are strong and enduring, and we are so proud of Jaya and grateful for her," said Gerard Bremault, CEO.