Developmental or
Physical delays
Occupational therapists work with children who have physical or developmental delays, to maximize the child's ability to function and participate in their family, school and community.
Together with the child and family, occupational therapists help identify goals and strategies to maximize the child's functioning–in their environment, family and school life.
Who's eligible?
Children ages 0-19 living in Surrey, Delta, White Rock or Langley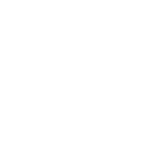 What do we help with?
Hand function and hand splint selection if needed
Independence and self-care skills
Dressing
Feeding
Play skills
Specialized equipment selection and adaptation
Computer modifications for children with disabilities
Assessment and recommendations for home and school modifications
Sensory processing strategies
OT school consultation (Surrey, Langley & Delta School Districts)